This transceiver uses standard MiniDin6 connector for audio and PTT. The 1200 baud version can be found in Yaesu FT-8xx cables kit and 9600 baud version is available separately.
For serial CAT control IC-910H uses CI-V cable found in IC-706 cable kit. Serial CAT functionality requires Digirig in CI-V configuration.
At the time of writing there is no single cable kit for this radio available in store. You can place an order for IC-706 cables kit and leave a note requesting one of MiniDin6 cable options instead of 13 pin cable.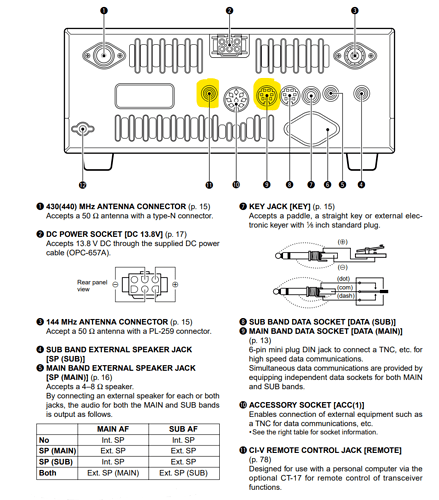 Transceiver Manual (2.5 MB)