Can anyone tell me if my setup is working correctly?
Let me begin by saying I'm very new to digital modes. In fact, this is my first attempt. I figured I would start by trying APRS.
I've got a Baofent UV-5R plugged into Digirig (with official cables) hooked up to my linux (ubuntu) box running direwolf. Direwolf can trigger the PTT and I can trigger the radio using wsjtx too.
At the configured time interval in Direwolf, there's a very short keying of the mic and a short transmission. Honestly, it seems like it's just keying the mic and then releasing it without transmitting but since I don't know anything about digital modes I don't really know. Here's a brief video of what's going on: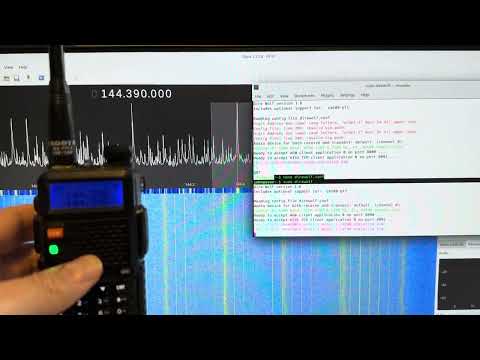 Thanks,
John