I have a Digirig and cables that works great on my Lenovo Win 10 OS, and my Android 10 tablet with my G90 transceiver.
Just received a new mini laptop with Win 10 as it's OS. I fire everything up like my Lenovo and I get CP2102N USB to UART BRIDGET CONTROLLER under OTHER DEVISES and USB PnP SOUND DEVICE under SOUND VIDEO, AND GAME CONTROLLERS. Again I have my USB to USB c cable only plugged into my Digirig. No Ports show up.
Here is a link to what the Device Manager screen looks like.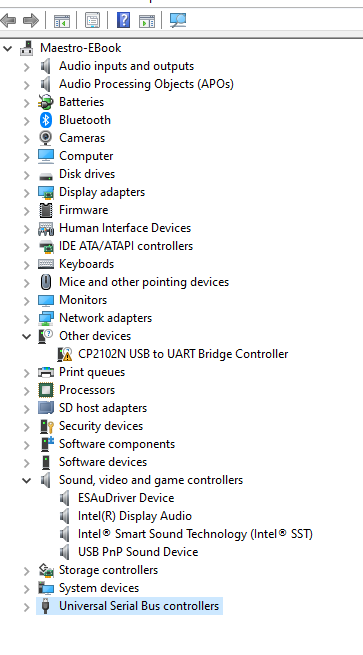 Any thoughts?


JohnyMac KC1FWU