Has anybody had experience setting this radio up with the Digirig and the cable set ordered with it?
Please see below for cable
Wanting to replace a Signalink and want CAT control.
The Din 8 connector on DIGIRig cable fits in the auxiliary port but not the smaller port the Signal link cable came out of on the back of the radio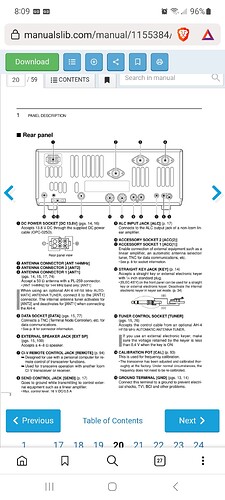 Any advise is appreciated.
Thanks
Karl