I've been having trouble with serial CAT on the Kenwood TM-V71a. Kenwood does not officially support CAT on this transceiver, but the commands are pretty well documented elsewhere on the web.
Digirig was configured in RS232 mode, but no response was ever received from the transceiver. I put a scope on it and everything looked right (except no response). As you can see, handshaking signals are available on the PC mini DIN-8 connector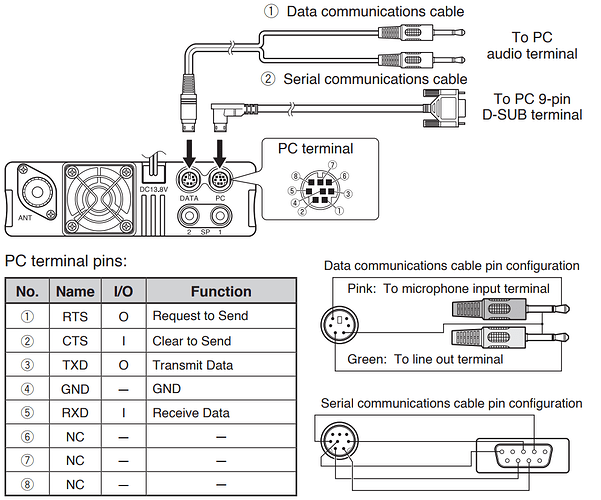 I decided to try asserting the CTS signal to let the transceiver know it was OKAY to respond. Et Voila, it started working.
Since the digirig has only 4 conductors on the serial port and 3 of them are really important (TX, RX, GND), that left the 3V3 conductor.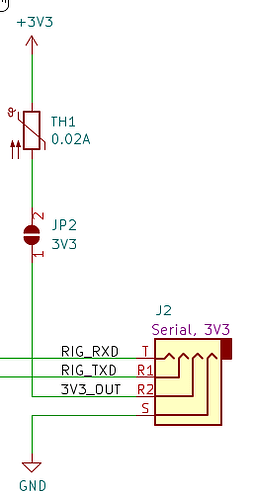 So I shorted the 3V3 pad (JP2) which pulled the CTS signal (R2 is connected to pin 2 on the transceiver's PC terminal, CTS) to 3V3 and things started working. I fear that since the RS232 spec specifies ON to be +3 - +25V on the receiver side that we are on the hairy edge of being in spec at +3V3.
Has anyone else had this problem? Or does the store cable do something to address this? Or am I doing something out-of-the-ordinary? Or maybe I just have bad luck?