Hi,
I have been trying to make UZ7HO soundmodem to work with PinPoint, but it just would not transmit APRS packet.
My setup: Yaesu FT8800R <> Yaesu FT-8xx cords for Digirig Mobile <> Digirig Mobile - Logic Levels <> Windows 10 PC
My Soundmodem settings: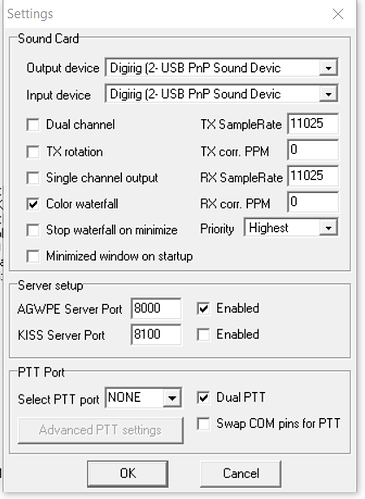 The soundmodem is receiving packets, no problem.
My PinPoint TNC settings: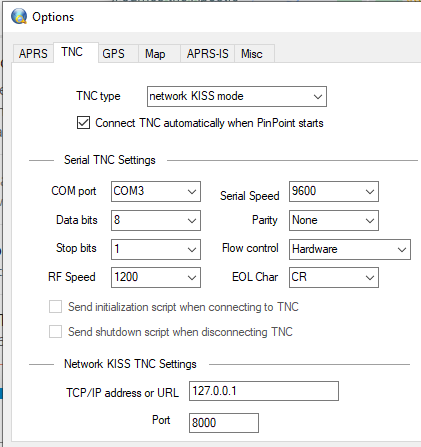 I hope someone can point me in the right direction on how I can transmit APRS packets with this setup.
Thanks in advance.
73,
Boyet 4F3BZ