When I plug in the Digirig, the Device Manager gives me two (2!) associated COM ports: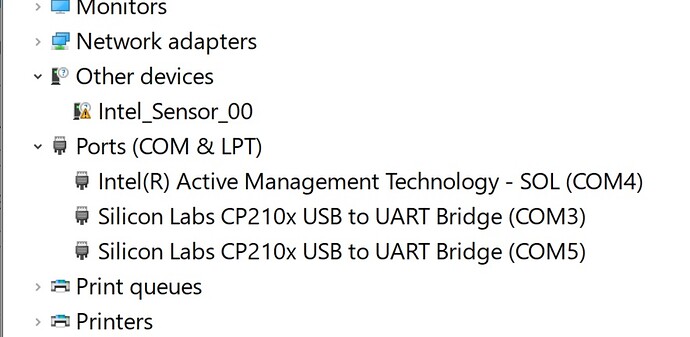 COM3 stays even when I unplug the Digirig but COM5 disappears.
I can uninstall COM3 device, but it comes back when the Digirig is plugged back in.
What is the problem, and how can I fix it?