I'm trying to build a serial cable for a Chinese uSDX+V2. The radio uses a Kenwood mic/speaker connection and I'm able to transmit, receive, and key PTT using the Baofeng audio cable. The radio has a CAT port that emulates a Kenwood TS-480.
Here is a diagram of the connector pinout: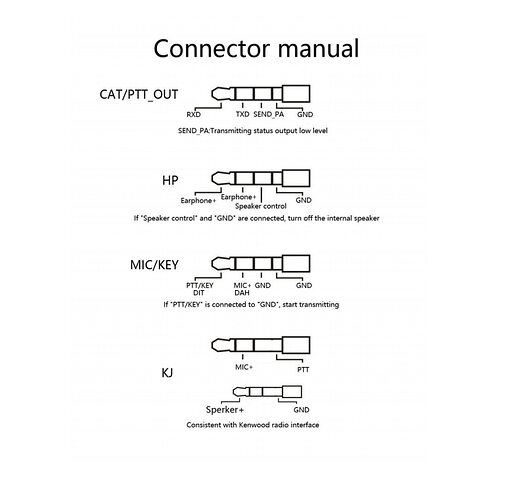 I have 2 questions.
I purchased the Digirig revision 1.9 configured for CI-V. Is the " Duplex serial CAT with RS-232 levels" configuration the correct configuration for this radio?

What is the correct wiring for a TRRS to TRRS CAT cable? It appears like a strait TRRS cable will work when referencing the 1.9 schematic.
Thanks All!
Chris - W5CMM