Trying to set up FLDIGI on a RPi4 using a digirig and the black Baofeng cable. The current setup does not transmit. VOX is off on the UV5R.
Current soundcard setup: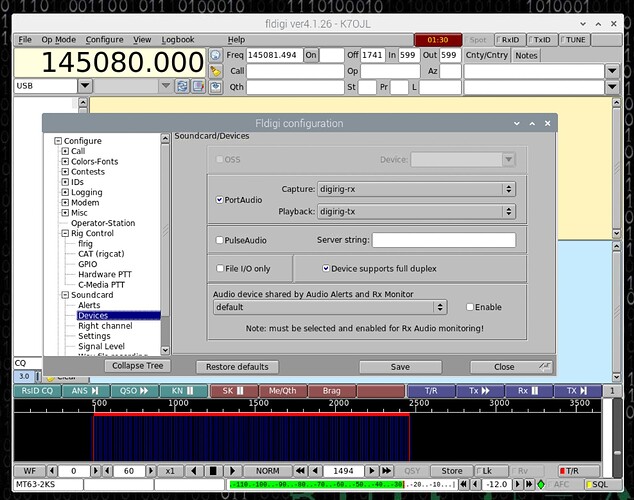 Current PTT setup: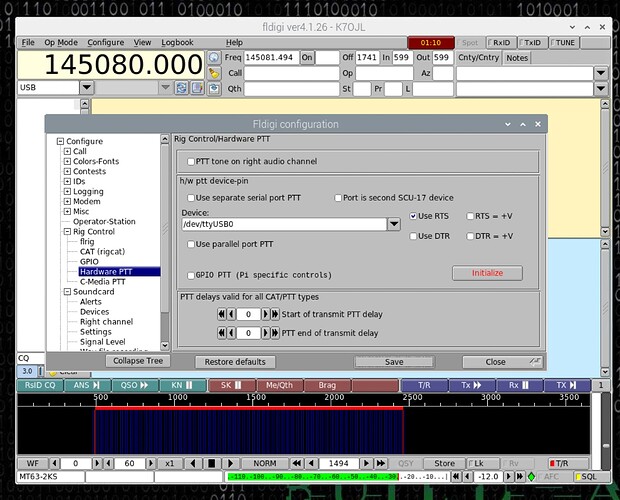 The two PTT devices available are
/dev/ttyusb0
/dev/ttys0
Neither choice makes a difference.
I have two Baofeng black cables. Have tried them both, pushed completely in, no joy. Microphone plugs in and works correctly.
Have made no changes to the Digirig itself other than to plug in the USB cable and the Baofeng black cable.
I'm clearly missing something… Help appreciated.
Thanks and thanks again!
Roland K7OJL