Is this the correct cable for a Yaesu FT-90R?
"Yaesu RJ-12 Cable for Digirig Mobile"
Thanks
Yes, RJ-12 cable looks right for FT-90R
Has anyone tried programming their FT-90 via CHIRP using this cable?
Current revision of this cable only supports audio and PTT lines.
From this page it sounds like the radio uses CI-V type serial port (supported by Digirig) connected to pin #4 or RJ-12 connector. Please let me know if somebody wants to prototype this with Digirig.
I have an FT-90 and will help with prototyping.
Awesome, looking forward to your report. The pinout needs to be confirmed.
Additionally to the connections to Digirig's audio socket (audio + PTT), you'll need to connect tip of the serial socket (tip) to CI-V line on RJ-12. According to the linked resource this is pin #4 of RJ-12 connector which doesn't line up with Digirig sketch where it's GND. Pin 2 is said to be GND.
Here's the info on Digirig's RJ12 cable with audio/PTT connections: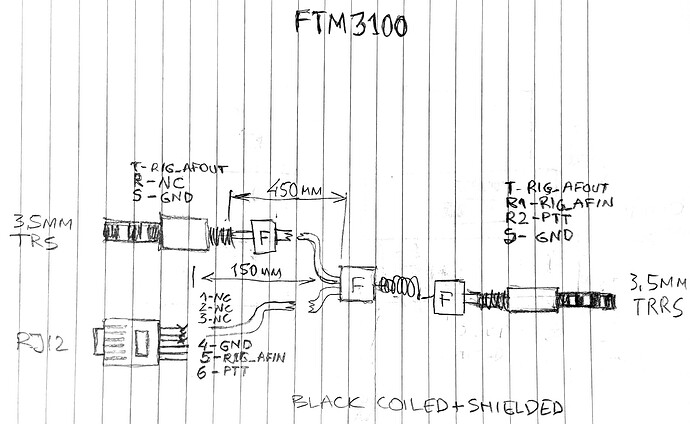 Let me know if you need help figuring out connections.
Here is the verified pinout for the FT-90r.
FT90r.pdf (205.5 KB)