The pinout of the data port in this transceiver is the same as in Yaesu FT-8xx series so same cables can be used (** see below) .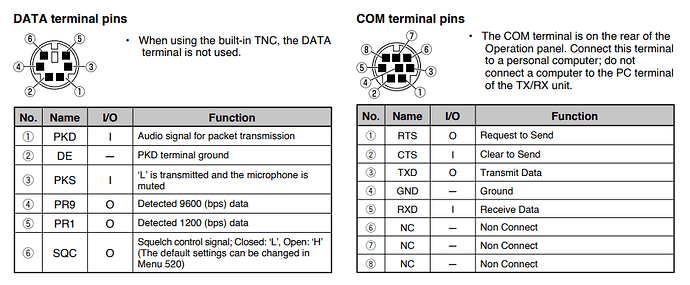 For serial CAT control, Digirig should be in RS-232 configuration.
Manual can be found here.

** The cable kit is now available in store:
Additional discussion here.